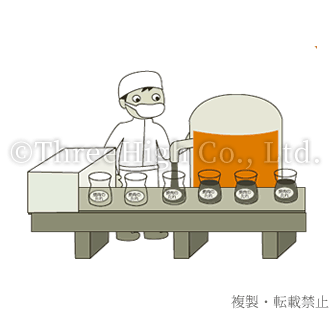 Heating and thermal insulation heaters for the food industry
Food industry are using various type of heaters.

Types of heater change depending on what you want to heat.

In addition, we recommend our monoOne series because there are many customers who demand for appropriate temperature control.

You want to reliably warm the "heating object" and control the temperature.

If you don't know what kind of heater is suitable, we will start by scheduling a consultation meeting and manufacture it.

Applications example produced in the past,

[Ramen soup heat retention heater using silicone rubber heater]

[Seasoning heating and thermal insulation heater using silicone sand heater]

[Heater for dissolving solid ingredients using 18-liter can heater]

[Bakery factory margarine, butter, chocolate extraction heater using silicone belt heater]

[A candy material heating heater using a silicone spiral heater]

[Insulated heater for hotel bread using aluminum foil heater (buffet etc.)]

[Production line using silicone sand heater to prevent ice formation due to condensation]

[Fresh pizza heater using aluminum foil heater]

[Warm storage heater using aluminum foil heater]

Grilled chicken heat retention heater using aluminum foil heater]

[Xylitol heating heater using silicone rubber heater]

[Restaurant kotatsu foot warming heater using silicone sand heater]

and many more