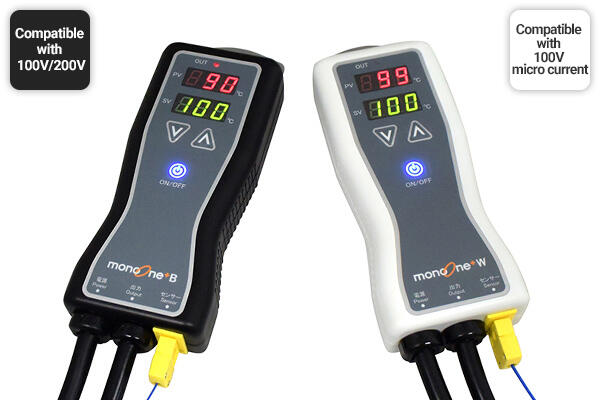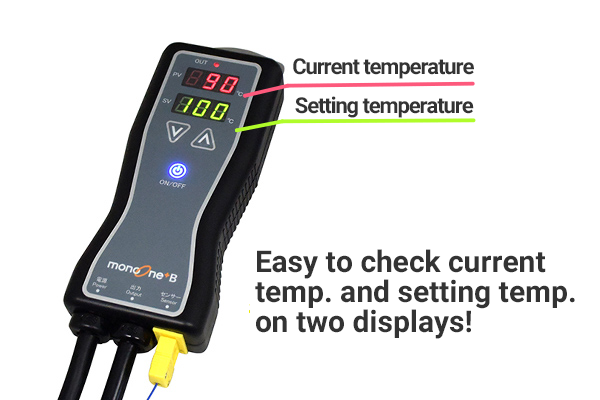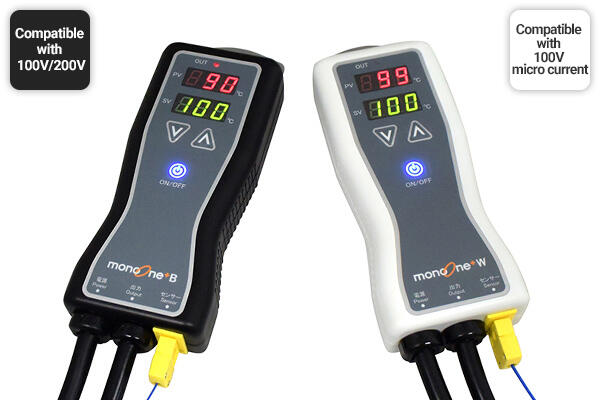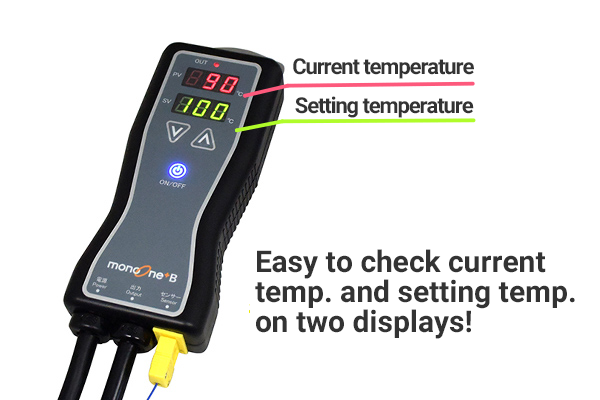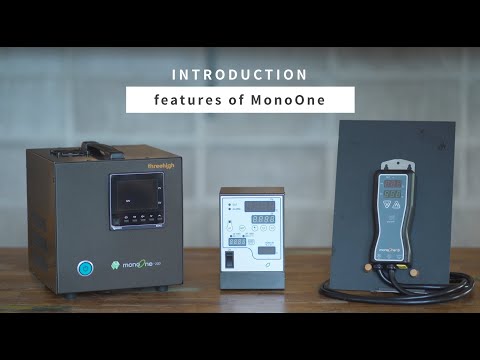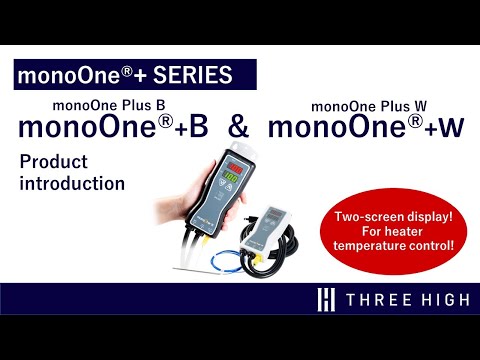 monoOne+ B (monoOne Plus B)/monoOne+ W (monoOne plus W)
In stock
100V/200V compatible
100V/minute current
RoHS2 Compliance
[Upgraded NEW version]
Handy type that is easy to use in every place. The simplest entry model of "monoOne" with temperature sensor. (thermocouple K type)
[Features]
Easy, safe and compact design, easy to use for anyone.
Handy type and easy operation. It fits in your hand.
The sensor can be replaced. You can choose the sensor type to meet your needs.
The industry's best class for handy types. Supports temperatures from -199 to 999°C.
Equipped with overtheat prevention function and sensor abnormality detection function. When an error occurs, an alarm sounds.
Easy-to-understand response to unpredictable malfunctions such as sensor disconnection error by error indication.
[Usage]
Use the 100V power plug when connecting to the heater.
※ Only monoOne+ B can be used with 200V. (In this case, replace the plug with a 200V outlet plug.)
[Trademark]
"monoOne" is a registered trademark of ThreeHigh Co., Ltd. in Japan.
For more details
Customer viewed this item also viewed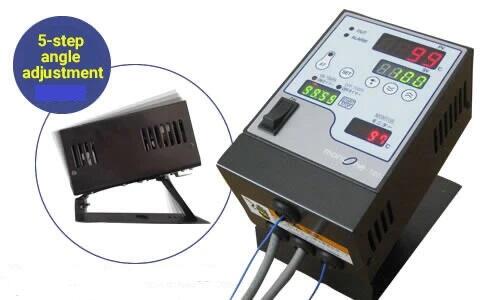 In stock
90V~240V
Max. 15A
RoHS2 Compliance
Digital Temperature Controller monoOne-120
Compact and tough body. The temperatures of the heater and the object to be heated are monitored at the same time, and an installed function to prevent overheating.
Details / Quotation