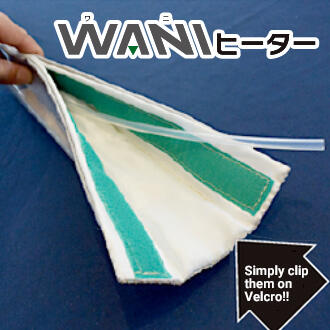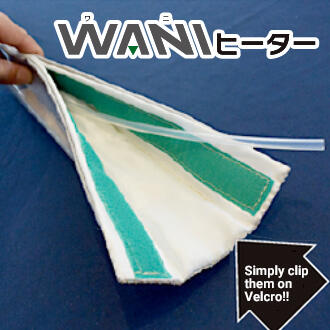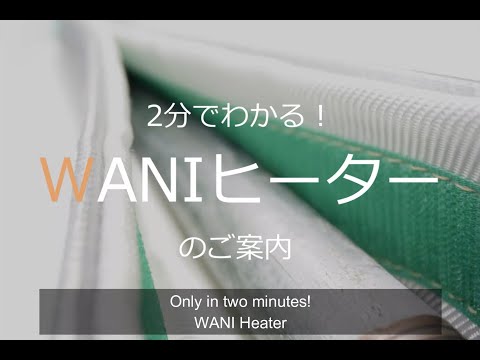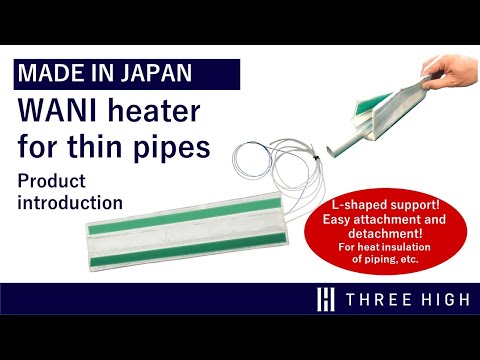 WANI heater for thin pipes
In stock
RoHS Compliance
Semi Order
Order
Heat resistant 120°C
The WANI heater has an integrated heat insulator that can be attached to fine metallic pipes and tubes simply by clipping them like with crocodile clips. Ideal for heating and keeping warm of 1/8 inch to 1 inch (φ6mm to φ30mm) sized fine pipes.
[Features]
It can be easily attached to/detached from pipes and tubes.
Equipped with heat insulation material for effective warming and heat insulation.
It can also be attached to complex shapes.
Equipped with a temperature sticker so that the temperature can be seen at a glance. (The temperature is displayed when the surface temperature reaches 50°C or higher.)
Can be connected to a temperature controller (sold separately).
For more details
Overview
This is a 1/8 to 1 inch (φ6mm - φ30mm) sized heater for fine pipes with integrated heat insulation which was developed to reduce temperature drops in pipes and tubes.
Features
It is equipped with an insulation material for effective warming and heat insulation.
Easy to attach and detach, simply by clipping them on velcro.
Because it is flexible, it can be easily attached to thin pipes and tubes such as L-shaped pipes.
The specified voltage is 100V.
Available with or without a temperature sensor.
Sizes: 155 mm x 550 mm or 190 mm x 550 mm, with 1m lead wires.
CAUTION
Do not use the product above the rated voltage.
This product is not waterproof. Do not use it in places where it may be exposed to water.
Be sure to attach to an earth ground before using.
This product does not have an explosion-protected structure. Therefore, it cannot be used in an explosion-proof zone.
Do not touch the main body while the power is on. There is a risk of burns.
Do not use the product in an atmosphere containing flammable, combustible or corrosive gas.
Do not disassemble or modify this product.
Do not pull the power cable or thermocouple.
Classification
Heater for fine pipes
Conformance size
1/8 to 3/4 inch (φ6 to φ20) / 1 inch (φ20 to φ30)
Voltage
AC100V
Electrical capacity
10W / 20W / 40W
Dimensions (mm)
155 x 550/190 x 550, lead wire 1m
155 x 550/190 x 550, lead wire 1m and temperature sensor 1m
Power cord
Leaving it cut
Material
Surface: silicone glass cloth / Inner surface: glass cloth, velcro tape / Inside: insulation material
Wrapping method

Temperature Characteristics
Drawing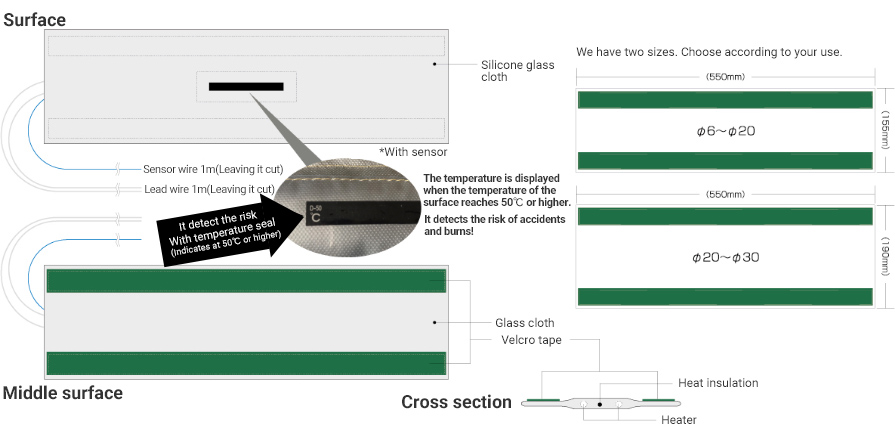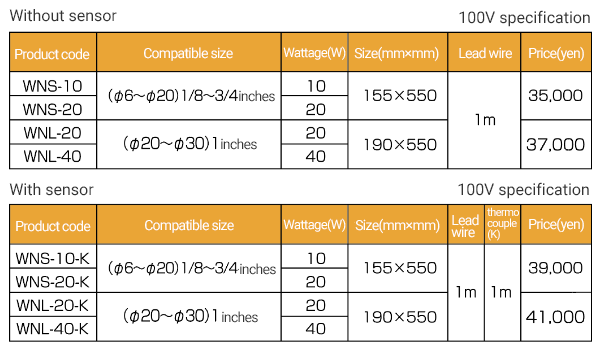 Customer viewed this item also viewed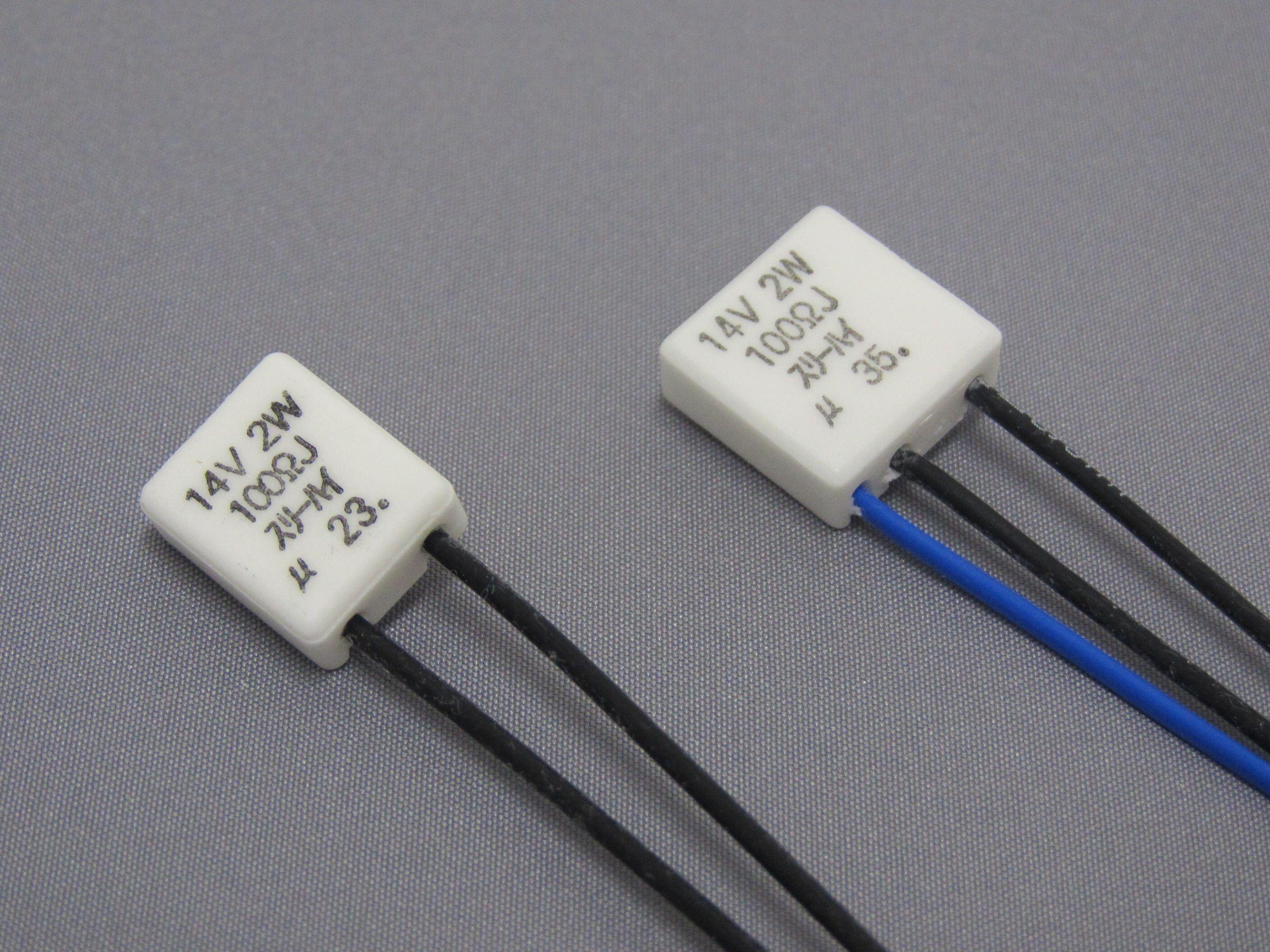 In stock
Heat resistant 200°C
RoHS2 Compliance
Cementing spot heater MASANORI ®
Two types of 14V/100V, locally heat up to 140℃. Ultra-compact heater of 11 x 13mm. K thermocouple is also available.
Details / Quotation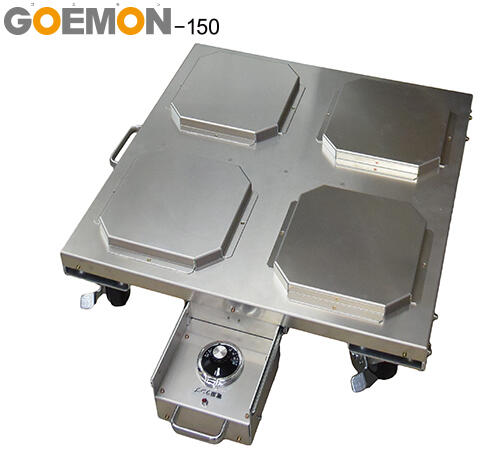 In stock
Semi Order
Order
Bottom Heater (GOEMON-150)
Heater for 18L and 20L can containers and pail containers
Four containers can be heated simultaneously. They can be heated directly from the bottom of the container, just by placing the container on the heater.
Details / Quotation