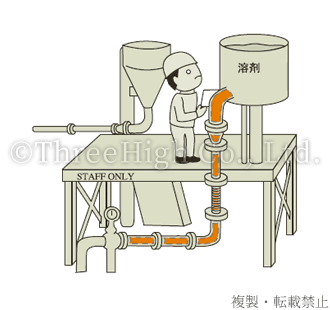 Heating and heat insulation heaters for piping and vacuum chambers
A heater that heats and retains gas or liquid flowing through piping, or heats a vacuum chamber.
Heaters used by semiconductor manufacturing equipment manufacturers and overseas semiconductor manufacturing plants to prevent gas stagnation (a phenomenon in which gas liquefies when the ambient temperature is low) in the gas piping of semiconductor manufacturing equipment.
Depending on what you want to heat, the type of heater will change.
In addition, we recommend our monoOne controller series because there are many customers who demand for appropriate temperature control.
You want to reliably warm the "heating object" and control the temperature.
If you don't know what kind of heater is suitable, we will start by scheduling a consultation meeting and manufacture it.
Application example manufactured in the past,
[Total heating system for pipes in the factory using rubber pipe heaters with silicone sponge]
[Valve heater using mantle heater]
[Clean room heater using PTFE ribbon heater]
[Piping heater using silicone cord heater]
and many more...