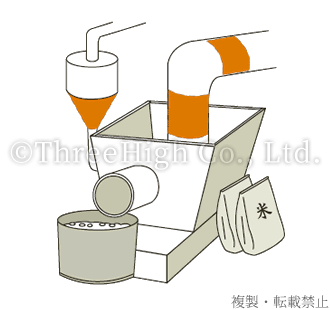 Condensation prevention heater for rice milling machine
Heaters used in processes related to rice polishing, such as sorting machines, rice polishing machines, transfer machines, measuring instruments, and weighing and packaging machines.
Moisture-proof heater for rice milling machines, as an example.
High humidity due to condensation, etc., can cause "insects" and "mold", which can reduce the quality.
You want to reliably warm the "heating object" and control the temperature.

If you don't know what kind of heater is suitable, we will start by scheduling a consultation meeting and manufacture it.

Applications example produced in the past,

[Condensation prevention heater for rice milling machine using silicone rubber heater]

[Screw device condensation prevention heater using aluminum foil heater]

[Conveyor dew condensation prevention heater using mantle heater]

[Condensation prevention heater for packaging machine using SUS band heater]
and many more