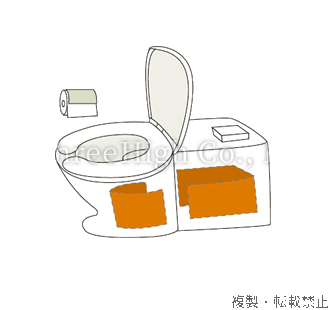 Thermal insulation/heating heaters for toilets
Heaters are used to prevent pipes from freezing in winter and to warm the toilet seat, making the toilet a comfortable space.
Recently, it is also used in bio-toilets, etc., and the heater is used for activating microorganisms in the fermentation tank and adjusting the moisture content.
If you don't know what kind of heater is suitable, we will start by scheduling a consultation meeting and manufacture it.

Applications example produced in the past,

[Bio toilet heater using silicone rubber heater/aluminum foil heater]

[Temperature controller for decomposition/composting control]

[Toilet pipe heater using silicone spiral heater]

[Toilet pipe freeze prevention heater using silicone belt heater (slim)]

[Toilet seat heat retention heater by a major manufacturer using a silicone cord heater]

[Toilet seat heater for infants using a silicone cord heater (for cold climates)]
and many more