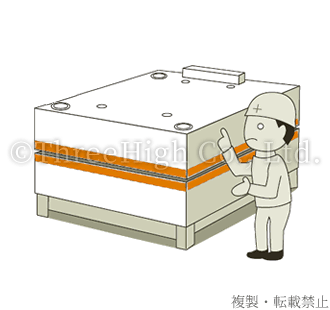 Resin mold preheating heater
This heater is used to heat the mold to a certain temperature in advance when molding resin.
There are various shapes and sizes of molds. We will propose the most suitable heater according to the shape.

You want to reliably warm the "heating object" and control the temperature.

If you don't know what kind of heater is suitable, we will start by scheduling a consultation meeting and manufacture it.

Applications example produced in the past,

[Preheating heater for mold using silicone rubber heater]

[Preheating heater for mold using mantle heater]

[Heating heater for works of art using silicone sand heater]

[Heater for small molds using silicone cord heater]

and many more