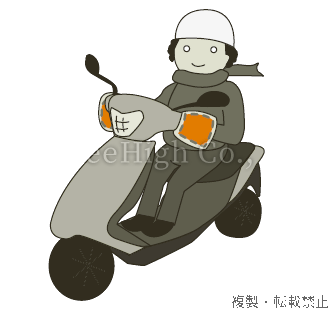 Motorcycle grip heater
The world market for motorcycles is said to be 30 million units per year.
In addition, the demand for grip heaters is increasing as a cold protection item for motorcycle users in winter.
You don't have to put your hands in your pockets to protect yourself from the cold every time you wait at a traffic light, and you can concentrate on driving, which improves work efficiency.

If you don't know what kind of heater is suitable, we will start from scheduling a consultation meeting and manufacture it.

Applications example produced in the past,

[Heater for hot curlers using silicone cord heater]

[Fingertip heater using silicone spiral heater]

[Hot mat heater for motorcycle seat using silicon sand heater (battery driven)]

[Fishing rod grip heat retention heater using silicone cord heater]
and many more