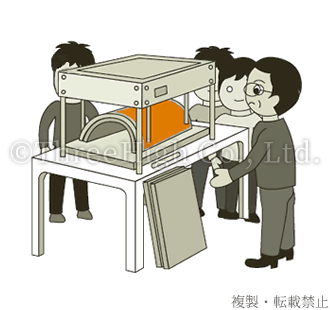 Jig heater for university students research
This heater is intended for university students who have many research topics.

Wanting to reliably warm the "heated object" and control the temperature.

If you don't know what kind of heater is suitable, we will start by scheduling a consultation meeting and manufacture it.

Aapplications example produced in the past,

[Magnesium alloy heating heater using silicone rubber heater]

[Fixed-point temperature controller using far-infrared heater]

[Gas pipe heater using a ribbon heater]

[Nitrogen gas heating heater using silicone rubber heater]

[Heaters and temperature controllers for teaching materials]

[Rocket enclosure heating heater using mantle heater]

[Original constant temperature heating plate with ceramic insulation plate]
and many more