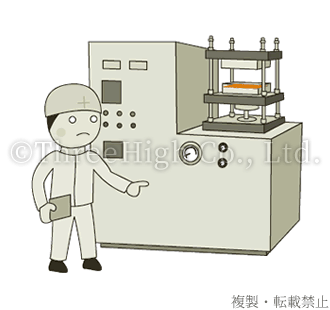 Laminated panel heater
Decorative panels used for table tops, counters, resin bags, furniture, fixtures, indoor walls, desk surfaces, etc.
It is a heater used for pressing the veneer. It is widely used in thermocompression bonding technology.
You want to reliably warm the "heating object" and control the temperature.

If you don't know what kind of heater is suitable, we will start by scheduling a consultation meeting and manufacture it.

Applications example produced in the past,

[Heater for press machine using silicone rubber heater]

[Heater for press machine using mantle heater]

[Molding heater using ribbon heater]
and many more...