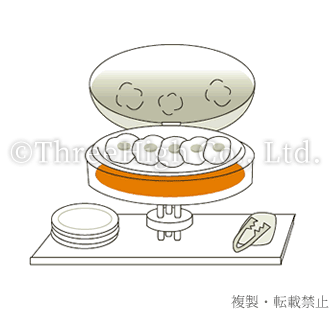 Commercial heater for restaurant cooking
Heater for restaurant cooking.
At restaurants ( buffets, etc.) such as in hotels and event venues, it is a basic rule to serve hot food while it is still warm.
Recently, it has been introduced to many yakitori restaurants.
In the past, solid fuel was used for heating, but due to rising fuel costs, there is a gradual shift to electric heaters.

If you don't know what kind of heater is suitable, we will start from scheduling a consultation meeting and manufacture it.

Aapplications example produced in the past,

[Heat insulation heater for hotel bread using aluminum foil heater]

[Heat insulation heater for oden using silicone rubber heater]

[Thermal heater for warm storage showcase using aluminum foil heater]

[Hose heating heater in vending machine using silicone spiral heater]

[Commercial-use electric fryer using silicone sand heater Thermal heater for post-process]

[Soup heat retention heater for major ramen chain stores]

[Heater temperature control system using temperature controller monoOne-120]
and many more