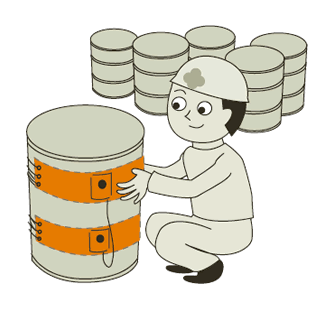 Heater for pail containers and 5 gallon containers (K-11W-PSE)
We have free demonstration heaters sample.


A heater (band heater) was developed to easily remove liquids (asphalt, oil, paint, chocolate, etc.) from drums, pails, and 18-liter cans.
Features:
■Easy to attach and detach without exerting force, and easy to carry.
■Can be used throughout the four seasons, regardless of industry.
■Temperature control function is equipped and anyone can use it easily.
■Excellent elasticity, flexibility and durability.

If you don't know what kind of heater is suitable, we will schedule a consultation meeting and manufacture it.
As an application example produced in the past,

[Chemical solution heat retention heater using a drum heater]
[Ink heating heater using a pail heater]
[Liquid heating heater using 18-liter can heater]
and many more...