News
2023.09.11
Success Stories of Our Product Implementations in Food Manufacturing Facilities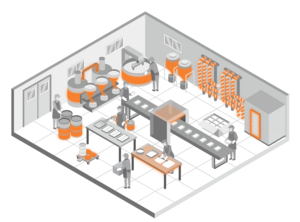 【NEWs】Success Stories of Our Product Implementations in Food Manufacturing Facilities
We are excited to announce the launch of a brand-new webpage dedicated to highlighting successful case studies of our product implementations in food manufacturing facilities.
We invite you to explore these inspiring stories and discover how our solutions have made a significant impact in the industry.
At THREEHIGH, we are committed to delivering cutting-edge products that enhance efficiency, quality, and safety in food production.
Our latest webpage compiles real-life examples of how our products have transformed operations, delivering measurable benefits to our valued clients.
Key Features of Our New pages:
Client Testimonials: Hear from food manufacturing professionals who have witnessed firsthand the positive effects of our solutions on their production processes.

Contact Us: Interested in exploring similar opportunities for your food manufacturing facility?
Contact our expert team for personalized assistance.

We invite you to visit our new webpage and explore the success stories of our product implementations. Discover how THREEHIGH is leading the way in revolutionizing food manufacturing operations, ensuring safety, quality, and efficiency at every step.
Explore our latest case studies today at
https://threehighoverseas.hp.peraichi.com
and see how our products are making a difference in the food industry!
For further information, please contact us: https://www.threehigh.com/contact/